Eric Seremet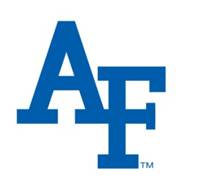 To Whom It May Concern:
This letter comes to you in support of Coach Steve Schattner. I have known Steve for nearly two decades and can attest to his character, professionalism and commitment to the sport of lacrosse.
My relationship with Steve goes back to our playing years in upstate New York. It was here where the fundamentals of lacrosse were taught to us, as well as the many life lessons that come with playing competitive sports. Those lessons included preparation, discipline, dedication, sportsmanship and attention to detail, among others. We were both fortunate to have these lessons instilled in us by one of the most legendary high school coaches in the country, Coach Mike Messere. Nearly every player who has ever played under Coach Messere credits him with developing us as both players, and more importantly, men.
Steve has been involved in the growth of lacrosse in North Carolina for some time now. He has developed many recruited players within his club. One of his players, Griffin Nevitt (USAFA '09), could arguably be one of the best players to have played here at the Air Force Academy. Griffin was a 4-time all-league player and is now a pilot in the Air Force. Similarly, our top recruit in the 2012 high school graduating class is coming from Steve's club program. From a developmental standpoint I believe and trust Steve to be able to train young players to reach their maximum potential, while also being able to assess talent to college recruiters.

From a professional standpoint, the success of Steve's club has turned many heads in the recruiting circuit and with that comes the ability to multi-task with all the requirements of running a successful program. From my perspective, Steve has done a tremendous job communicating with college coaches as well as his players, all while managing an outside career. Furthermore, the logistics involved with traveling with his program during the heavy recruiting times of year shows his dedication as it takes him away from his family.
With all of this said, I believe Steve to uphold the positive values needed in youth and high school athletics today. He has found success as a player, coach, administrator and, most importantly, a mentor to youth lacrosse players in the Charlotte area. My highest regard goes to Steve Schattner.
Sincerely,
Eric Seremet
Head Lacrosse Coach
US Air Force Academy