Brian Holman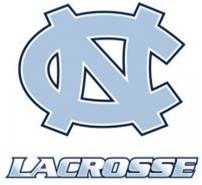 Department of Athletics
Men's Lacrosse Office
PO Box 2126
Chapel Hill, NC 27515
919-962-5216


I have known Steve for several years and can state his programs are run with the highest level of discipline, character and focus on the development of lacrosse players.
As a college coach, I see many programs while recruiting players. Many have poor intentions and focus solely on winning and not on the development of the players. What I have witnessed from Top Tier lacrosse and the way Steve runs the program, they properly develop the players with the correct fundamental skills and the discipline they show as a program is something that other programs should model. The coaches lead by example and are great role models for their players. They talk about life lessons in addition to developing lacrosse skills.
Our program has partnered with Top Tier lacrosse to run the only camp in the Charlotte area supported by the UNC lacrosse program. The NC Lacrosse Academy has been a great opportunity for our current players to meet, instruct and engage with the players in the community. Steve has done a great job putting this camp together and it is always well organized. Our players and coaches are welcomed and look forward to coming to the camp each year. We hope to be able to continue to grow and develop the academy for many years.
I would strongly encourage anyone to be a part of the Top Tier program. Steve has the leadership, experience, passion and positive direction needed for long term success.
Brian Holman
Assistant Lacrosse Coach
University of North Carolina at Chapel Hill